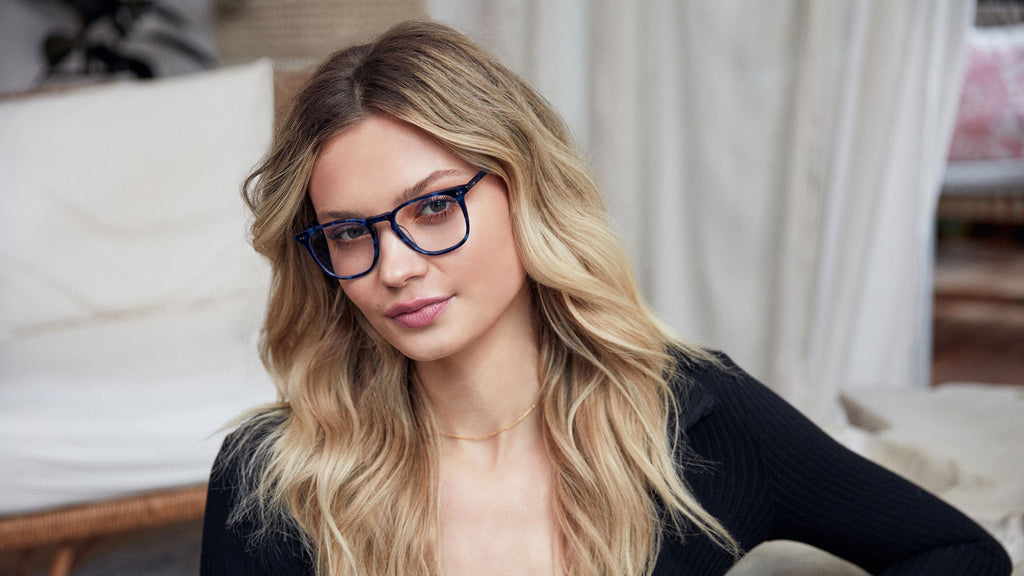 How To Buy Glasses Online
When most people traditionally think of shopping for glasses, there's often a slight apprehension around buying your frames online. For some, they just enjoy the experience that comes along with walking into brick and mortar stores. For others, you've never purchased prescription glasses online, and ultimately you just want to love them as much in person as you did online. As we continue to shift even more aspects of our lives to digital platforms, DIFF Charitable Eyewear wants to make sure you have the tools to buy the perfect pair of glasses online.
Step 1: Measure Your Face For Glasses Frame And Get A Copy Of Your Glasses Prescription
Before you start focusing on style and color, you have to know your prescription and eye measurements. To start, you'll need to have a copy of your current eyeglass prescription from an eye care professional. If you don't have your prescription on hand or the information is outdated, you'll want to make sure to schedule an eye exam with your eye doctor. Also, it is important to note that the prescription for your glasses and contacts are often different, so you'll have to consult with an eye health professional to ensure your glasses are the right prescription.
Step 2: Choose The Style Of Your New Glasses
Once you have your prescription, you're ready to start browsing for some new glasses! The first step is to pick your pair. With so many styles to choose from coupled with the affordable pricing, you'll definitely find something that fits your style and budget--like our Jade + Vintage Crystal:
Step 3: Choose The Type Of Glasses Lens You Want
After landing on the right style, you'll be prompted to choose the glasses type you want. Your four options are single vision, reading glasses, polarized sunglasses, and photochromic glasses. Now that you've made your selection, you'll be asked to submit your prescription — with the option to either upload it straight to DIFF's website or Email it later.
Step 4: Make It A Blue Light Pair For Extra Eye Protection
Looking to add some premium upgrades to your lenses? You can indicate that you want blue light blocking technology or thinner lenses. You can also opt-out of either by clicking "no thanks" if you want to keep your lenses as is. Once you're finished making your selections, you'll be asked to review the order and voilà, you're ready to check out.
So as you can see, finding the perfect pair of prescription glasses online doesn't have to be a hassle or tedious. At DIFF, our goal is to make getting prescription eyewear easy — with plenty of fashionable and affordable options. By following the simple steps of getting an eye exam, reading your prescription, and ordering online, you'll be ready to find your perfect pair today!