Project DIFF encompasses our worldwide programs in support of empowerment and education. Through our Pouch Program crafting colorful sunglass cases in Uganda and our Tribe Alive partnership in Honduras making unique sunglass chains, we provide dependable incomes to female artisans and are helping to develop Little Angels School.



"Our partnership between DIFF and Little Angels School is much more than helping people - it is an endeavor to empower others to help themselves" - Kelsey Sabo, Co-founder, Project DIFF
Every pouch is handmade with love out of a vibrant East African textile, kitenge, which the fabric markets of Arua are known for. All pouch materials are purchased from the local markets in Uganda, supporting the local economy and small-business owners. Plus, the use of up-cycled mattress (which would otherwise be thrown away) offers a protective padding to keep your sunglasses safe while also helping the environment. Each pouch has a tag signed by its tailor so you can know who made it.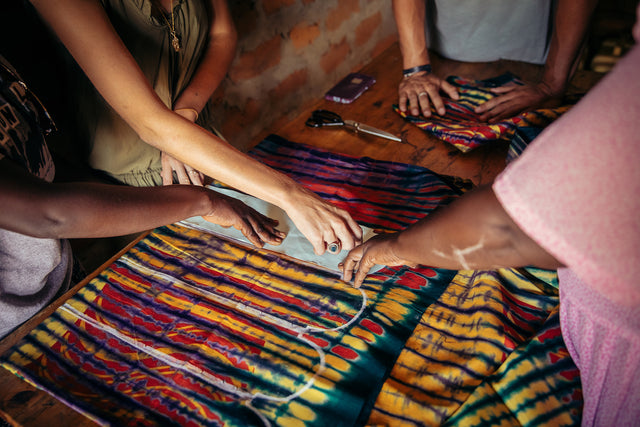 Project DIFF provides job opportunities, supplemental income, and vocational skills to 15 local tailors. Additional programs for our tailors include money management training, health lessons, and peer-to-peer mentorship which allows for open discussion, growth, and leadership. It's not just a pouch, it's empowerment.



Proceeds from the pouches go back to Little Angels School to support them in accomplishing their goal to create a safe, positive environment for learning with all of the necessary resources to make that happen.
Through our partnership with Tribe Alive, we continue our passion to empower women around the world. Each sunglass chain is handmade by 10 female artisans in Tegucigalpa, Honduras and provides them with a sustainable, living wage to support her family.