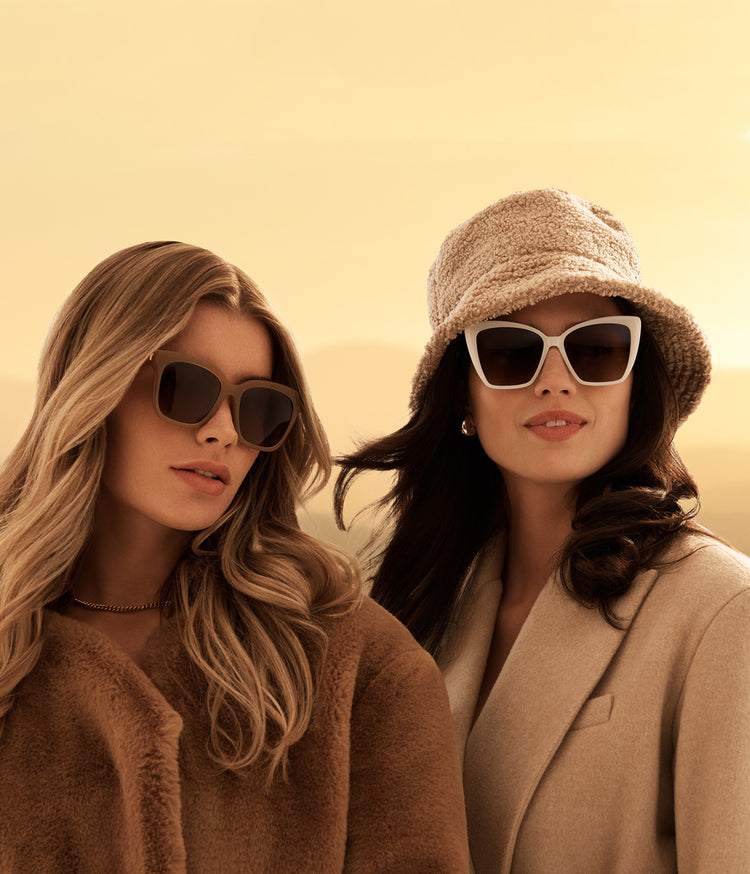 Women's Sunglasses - Best Sellers
Shop our bestselling luxury sunglasses inspired by the hottest trends, silhouettes, and styles.
See what's trending at DIFF—shop our most popular sunglasses for women.

Our best sellers include our trendiest sunglasses for women. Our most sough-after women's sunglasses make it easy to stand out, no matter what the occasion. Also check out some of our best selling sunglasses collections, like our Cruz aviator sunnies, oversized Bella sunglasses, or any of our best women's shades from our Celeb Collaborations.

Not sure which women's sunglasses frames will fit your face the best? Check out our guide to different types of sunglass styles to find the perfect pair of sunnies for you.
FAQ
The average women's sunglasses lens width size ranges between 40mm-62mm.

A good rule of thumb is to choose sunglasses that mimic your natural brow shape, complementing your facial proportions. Whether or not your eyebrows are visible is based on where you position them on your nose.

Women's sunglasses trends change with the seasons. However, high-quality sunglasses that fit your face never go out of style. Classic styles, such as aviators, are always a great choice.