"STYLE IS PERSONAL & THE RIGHT ACCESSORIES MAKE ALL THE DIFFERENCE"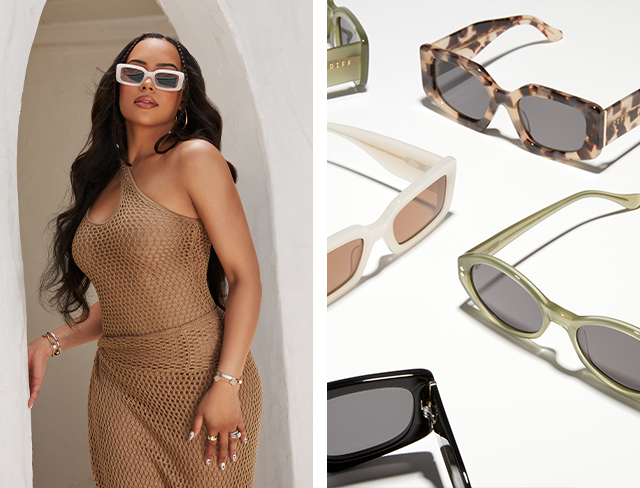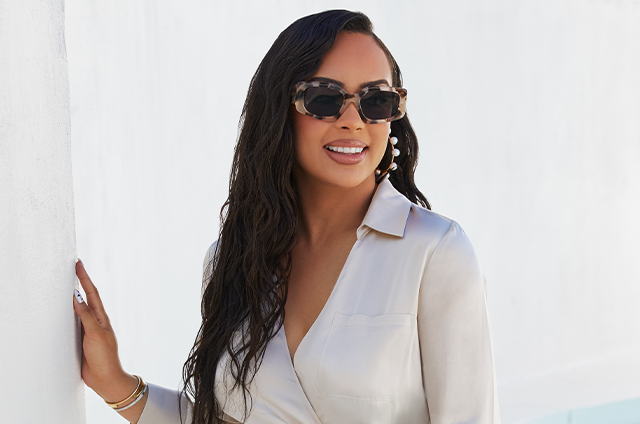 Fun, cool confidence has arrived. Shop three trendy Kristy Sarah x DIFF sunnies styles for effortlessly elevated energy. They're chic, they're stylish, and they make high-fashion fun, with accessible, edgy styles any fashionista can rock!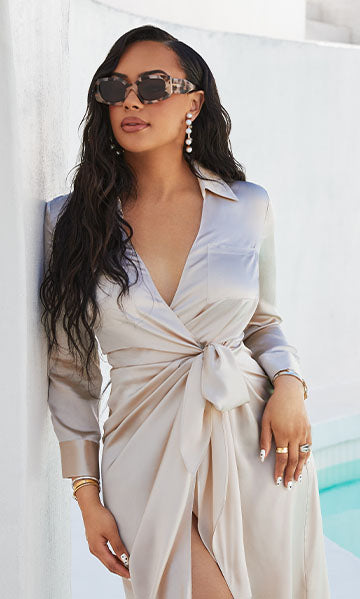 FAQ
What led you to collaborate with DIFF Eyewear for this collection?

Anyone that knows me knows I'm obsessed with sunglasses! I have a large collection and bring a pair of sunglasses with me anywhere I go. I'm actually very picky when it comes to sunglasses so now that I've been able to design my own perfectly to my standard and expectation, I'm so excited to be able to wear and bring them with me everywhere! Being able to work with DIFF not only to create high-quality shades that I truly love but also to give back, really makes it a dream collab. 

How would you describe the aesthetic of this collection?

I would describe the collection as elevated and effortless. My goal was to create sunglasses that anyone could effortlessly throw on while on the go, instantly elevating a simple look. I love that there is a style for everyone in this collection. I also love neutral tones, because they go with almost everything, and is complementary to all skin tones.

How do you want people to feel when wearing your collection?

I want people to feel confident and comfortable when wearing this collection. I hope that everyone feels effortlessly stylish and like they can really embrace their own personal sense of style! I love that people can have a little piece of something I've designed and make it their own. I can't wait to see everyone's photos and how they style them!.

What made you want to start a career as a lifestyle influencer?

I've always loved making people laugh and creating entertaining, engaging content so it's something I just naturally fell into. Being able to interact with an audience and brighten their day through my posts and videos is so fulfilling. I love having a platform where I can share things that are special to me and inspire positivity. It's truly a dream job and I seriously couldn't be more grateful.

Out of all your accomplishments, what are you the most proud of?

One of my biggest accomplishments was being featured in Forbes 30 under 30. It was a huge career milestone for me and something I've had on my vision board for such a long time. It was definitely a huge pinch me moment!!

It feels like you've created a really positive community online. Why is positivity so important?

Creating a positive community is something that has been really important to me. It's so important to always uplift and encourage others. I want anyone who visits my page to leave, feeling happier than they did before just from of a simple laugh. My audience has brought so much joy to my life and I always strive to do the same for them by spreading love and positivity!