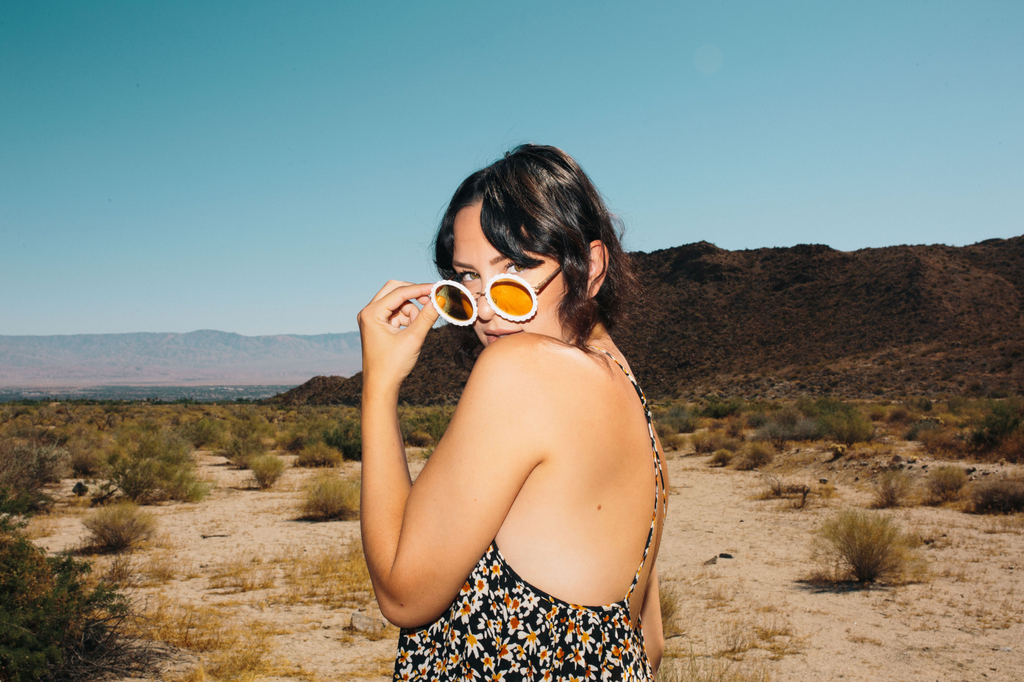 Styling Your Summer Sunglasses
Sunglasses are one of the most popular types of accessories to wear during the summer season, as the temperatures begin to rise and the skies are clear. Not only are sunglasses trendy and universal, but they're also functional because they're useful in blocking the sun's rays and protecting your eyes while spending time outdoors. If you want to rock a few different looks with your shades throughout the warmer months of the year, there are a few different ways to consider styling your sunglasses.
Choose a Bold Color Shade
You can draw more attention to your specs by selecting a pair of sunnies that have a bold color shade to ensure you stand out and can embrace the sunny season. There are a variety of different color shades to choose from with frames that can allow you to express yourself and stand out in a crowd. For a cheery, uplifting look when you're in a good mood, opt for sunglasses that are yellow, blue, or even pink. The bold color shade will pop and can add a bit of drama to your look. Many of the sunglasses also include tinted lenses that add extra contrast to the item. Pairing colorful shades with all-black attire will make a statement and will draw more attention to your face.
Go Transparent
Summer is the perfect time of the year to look cool and chic with the shades that you wear. Opt for a pair of transparent frames that look unique and will match with any type of color shade or attire you wear throughout the season. Transparent sunglasses are currently trending for both men and women and have a high level of appeal for their minimalism. There are even a few transparent shades that have slight blue and pink tints, which look upscale and fun. You can choose to see the world around you with rose-colored glasses, or even blue, depending on your favorite color shade.
Look Reflective
Reflective shades are all the rage because they look stylish and edgy. Not only can you hide your eyes behind the colorful mirrors, but they have a rainbow of hues available to ensure you can select a pair that reflects your personality and taste. Blue-green lenses can be worn by both men and women and complement all skin tones and hair colors, which contribute to their versatility. 
Opt for Geometric Shapes
One of the latest looks to rock the runway for the summer season is geometric shades, which have recently been released by fashion designers for their angular design that is eye-catching. Geometric shapes have the ability to add structure to orbicular bones and aren't seen on most people, which means you can enjoy wearing frames that are unconventional and add a touch of detail to your style. From square to hexagon shapes, they're far from standard, which contributes to their appeal. They're perfect to wear on the sand with your swimwear or even to an outdoor event where formal attire is required. Although the style is available in different shapes, it's important to opt for a smaller geometric shape to prevent the sunglasses from looking cheesy or unprofessional.
Look Sharp with Aviators
Aviators continue to be one of the most popular sunglass styles during the summer season, and for good reason. Aviators have a classic, vintage look that is sharp and edgy for both men and women. Opt for retro-inspired aviators that nod to the '70s because they stand out for the exaggerated brow bars, oversized lenses, and metal or plastic styles that are available. Celebrities like Jennifer Lawrence and Bradley Cooper are known to wear the shades, which adds an upscale touch that is attractive.
Rock Heart-Shaped Shades
Those who aren't afraid to have a bit of fun with their attire can consider wearing a pair of heart-shaped sunglasses. Heart-shaped sunglasses are vintage and were commonly worn in the 80s but have officially made a comeback. The unique design is playful and friendly for those who want to express themselves while lounging poolside or enjoying a bit of outdoor shopping.
Oversized Shapes
Oversized sunglasses were commonly worn in the early 2000s and have returned to the fashion scene to be enjoyed by those who aren't afraid to make a statement with their eyewear. Oversized sunnies are hard to miss and are useful for blocking harmful UV rays by protecting more of the face when compared to smaller spectacles. From geometric to shield styles, there are plenty of looks to choose from to rock a retro look that shows you're not afraid to be set apart. 
Eco-Friendly Eyewear
Those who want to reduce their carbon footprint from head to toe can consider wearing eco-friendly eyewear that is not only fashionable but also good for the environment. More eco-friendly sunglass companies are emerging with products that are constructed from green materials, like recycled plastic and bamboo. Some of the glasses even mimic the natural design of wood with a retro style that flatters all types of face shapes. They'll look great when you're spending time at the beach or are on a hike to ensure that you can block the sun with an accessory that allows you to remain conscious of the environment.