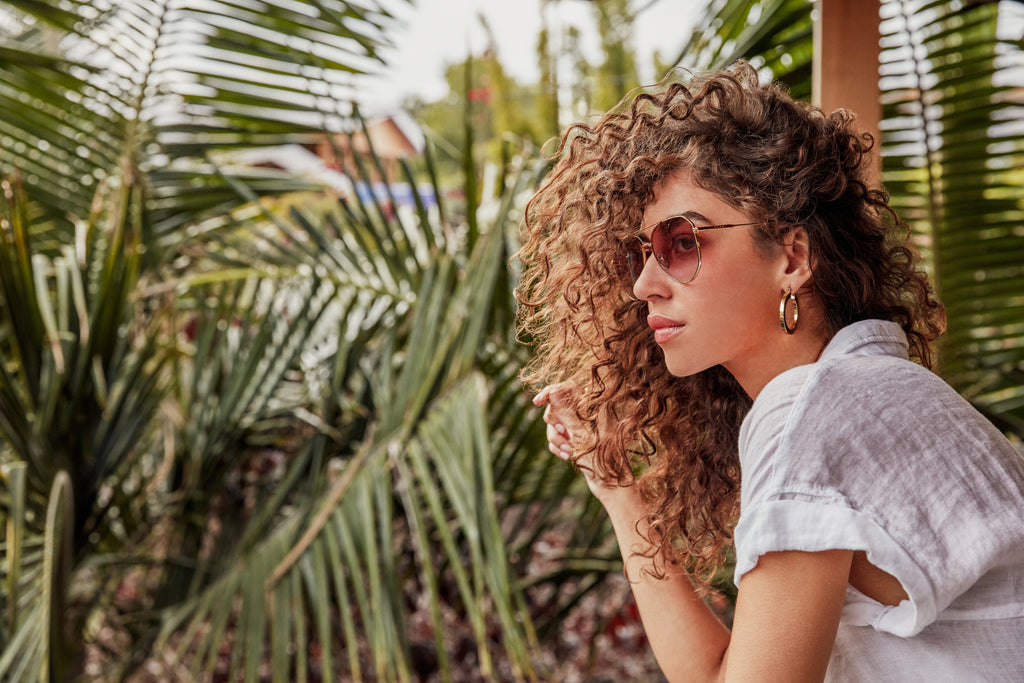 The 2020 Glasses Trends You'll Want For Seasonal Events
The 2020 fashion season sets the tone for trends and styles throughout the year ahead. Though we use this time to look ahead, there's nothing more fun than donning a throwback look and paying homage to decades past. Luckily, DIFF's frames walk the fine line between modern trends and vintage-inspiration. 
Check out two glasses frames that have endured into timelessness, and only seem to get trendier by the year.
The Classic Aviator
Dash in Black and Grey
Though they experienced their biggest rise in popularity in the 1980s, aviator style glasses and sunglasses have been an enduring style in the fashion and eyewear worlds. Adding a nod of throwback chic to any look, aviators are the perfect complement for festival and summer fashions, making them ideal for Coachella, Stagecoach, and Lollapalooza.
Square Frame Glasses
Dani in Tortoise and Brown gradient lens
A popular style in the 1970s, the oversized square-framed glasses add a dose of glam to any look. They're ideal for parties, brunches, and just any casual look that's just waiting to be elevated.
New trends
With the boom in online and computer gaming and the increasing connection our devices, blue light-blocking glasses and gaming glasses have become more important than ever. Designed to filter out harmful blue rays (or HEV light) emitted from everyday technology like phones and televisions, these glasses are perfect for long periods of time spent in front of screens. DIFF has created multiple blue light styles that help you stay on-trend this 2020 while keeping your eyes safe and healthy. Below, some frames that are ideal for your new pair of streaming or gaming glasses:
2020's trend forecast is a mix of the old and new, with '90s aesthetics mixing alongside contemporary glasses and throwback styles. No matter what your individualistic style, you can find glasses and sunglasses at DIFF that cater to and complement any look.