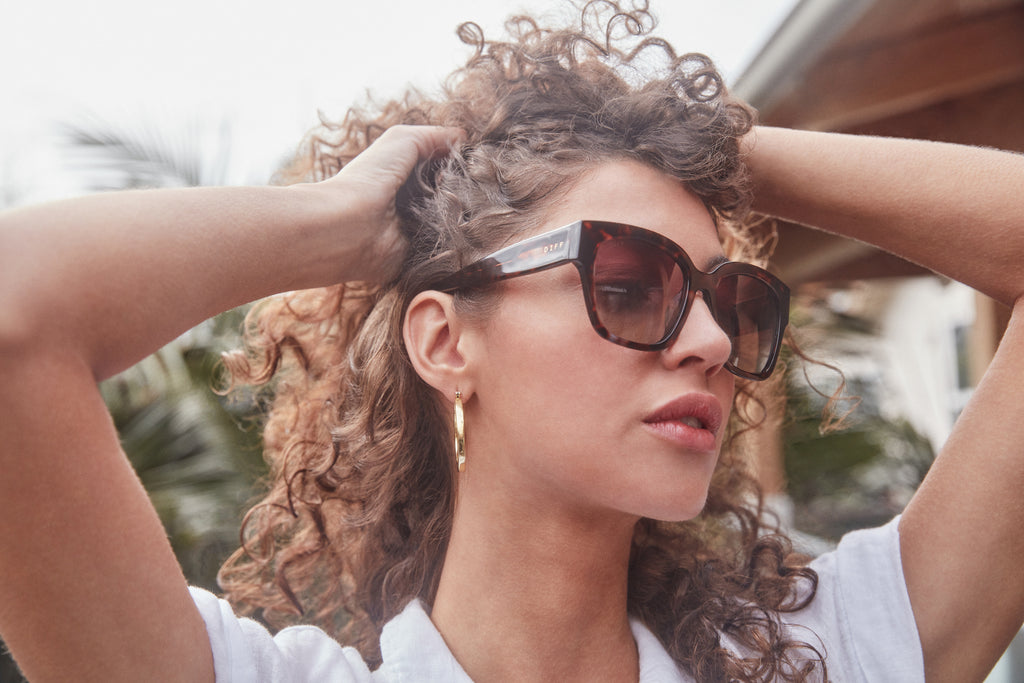 Polarized vs. Non-Polarized Sunglasses
The word "polarized" is something we've seen everywhere in the world of eyewear. Oftentimes, it means a pair of sunglasses is more expensive than its non-polarized counterpart. But what does "polarized" actually mean? And what are the benefits of having a pair of polarized vs non polarized sunglasses?
Polarized vs Non Polarized In Summary
Let's start with the basics: polarized eyewear has special lenses designed to reduce glare from reflective or bright surfaces. Polarized sunglasses are designed to filter out ambient light and counteract glare from reflective surfaces. Non-polarized lenses offer protection from light, but do not have the filter built in to cancel out bright surface glare.
Benefits of Polarized Sunglasses:
By removing the harsh glare, your eyes can more comfortably see objects in bright light and reflective water surfaces

Increased clarity and contrast of vision 

Better for water sports

Reduced eye strain 

Built-in UV protection
Benefits of Non-Polarized Sunglasses:
Less expensive

Easier to view LCD screens

Objects like white surfaces are more true to color

More durable than treated lenses
Interested in trying either kind of lens? Here are some stylish sunglasses options from DIFF that feature both polarized and non-polarized lenses.  
Both polarized and non-polarized sunglasses have their place in any eyewear collection. In reality, the choice to wear one over the other truly comes down to the wearer's needs. Having a water sport or water activity-heavy day? Polarized sunglasses are the best way to go. Venturing out into the snow-capped mountains for a sporty day of skiing and play? Non-polarized sunglasses are key. No matter which way you choose to protect your eyes, you can be certain DIFF has a great selection of styles and frames that fit effortlessly into your life.