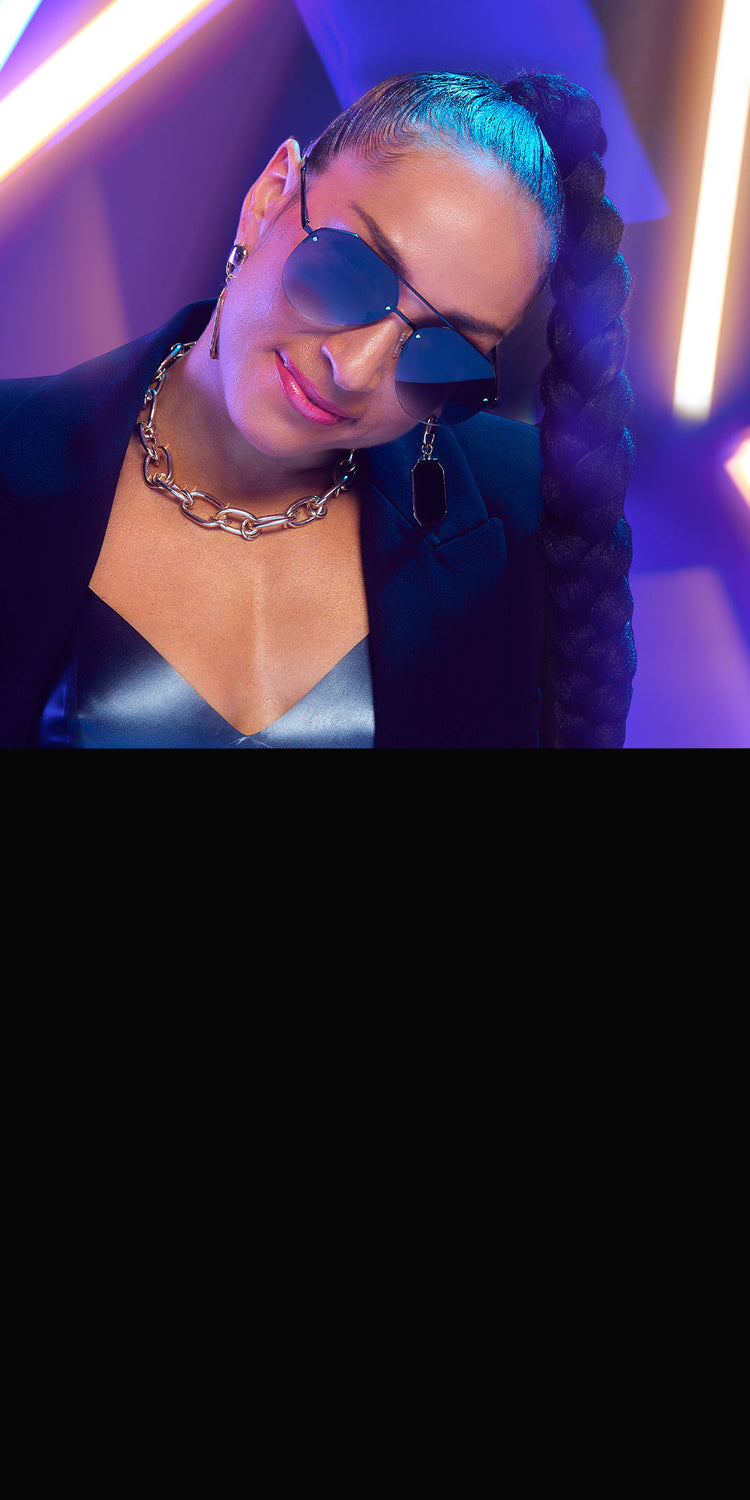 hide
VP & Head Instructor at Peloton™
2x NY Times Bestselling Author
Competed in 27 Marathons
One of Fortune Magazine's Most Influential People
VP & Head Instructor at Peloton™
2x NY Times Bestselling Author
Competed in 27 Marathons
One of Fortune Magazine's Most Influential People
Robin Arzón Sunglasses
We've partnered with the fitness powerhouse to create our fierce collection!
Q+A with Robin Arzón
I have owned DIFF glasses for years. From the quality of their glasses to the charitable connection, putting my spin on a collection is a dream come true.

Sometimes passions begin as whispers waiting to become roars. I quit my law firm 2 weeks before the London Olympics to be a journalist. I booked a plane ticket costing more than my rent. I interviewed athletes with a cracked iPhone & freelanced writing for anyone who would take me. I bombed my first audition as a spin instructor for a gym chain. I had zero idea what I was doing, but I bet on myself. I reached out to Peloton with a cold email and had a contract a few days later. My life lesson - If you haven't almost failed, then maybe you're not dreaming big enough.

I'm proud of being tenacious and resilient. Accolades are fun yet fleeting, but character is forever.

This isn't a dress rehearsal life. We have the power to use movement as medicine. I was raised to believe that superheroes are real. I want to normalize every day superheroes and add movement to everyone's superhero tool kit.

Our minds are our biggest relationship tool and business asset. The mental gymnastics of athletics have taught me a lot and I want folks to become their own biggest fans. Champions live within each of us.

The words you speak and how you move create the home you live in. Healing yourself is a radical act. Health is becoming a home to all of you.