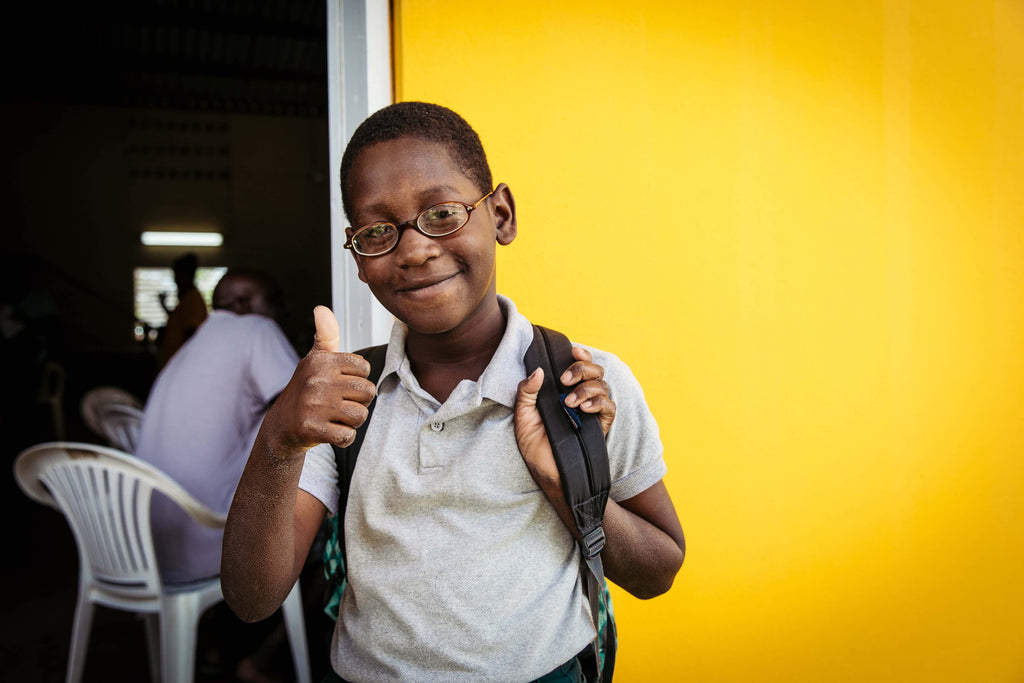 DIFF Eyewear and SVOSH Provide Eye Exams in Belize
Four doctors, eight optometry students, one inspiring community, and over eight hundred lives changed.
Belmopan, Belize.

       Everyone deserves access to vision care and resources to enhance or restore their sight; however, many developing communities do not have access to such tools or medical staff. DIFF is proud to work alongside
Volunteer Optometric Services to Humanity (
SVOSH) as they provide week-long affordable eye clinics to regions who do not have eye care readily available. DIFF donates thousands of glasses to this project and was privileged to further contribute to a week-long eye clinic in the community of Belmopan, Belize.

DIFF's Charity Director, Bre Piantanida, spent the week volunteering with SVOSH in Belize by providing vision screenings and first-hand assistance throughout the duration of the clinic. Along with Bre, videographer Jon Shoer attended the trip on behalf of DIFF to provide a glimpse into one of the many ways a DIFF Eyewear purchase helps make a DIFFerence.

During the span of this year's four day clinic in Belize, DIFF and SVOSH were able to enhance and restore vision to 864 people!

The impact of the DIFF and SVOSH partnership is unique as it provides both initial and follow-up eye care clinics. As a dependable, long-term project, these clinics provide standard annual checkups as well as follow-ups with patients seen in previous years.

Individuals in need of medical services past the duration of the clinic are provided the tools and resources necessary to continue vision care. Patients who benefit from glasses are provided relief through the wide-range of eyeglasses donated by DIFF. In addition to services provided during the clinic, families find comfort knowing the project returns to Belmopan annually, guaranteeing them another eye exam the following year.
While volunteering in Belize, Bre was told time and time again how much of an impact DIFF and the doctors were making in Belmopan. Local community members expressed that people look forward to this clinic all year long and are grateful to see the project continue year after year. DIFF is humbled to contribute to such an impactful project and can not wait until next year's clinic to reconnect with the new additions to the DIFF Charitable Eyewear family!
Thank you SVOSH for allowing DIFF to be part of this powerful project.
Thank you to the amazing community of Belmopan for embracing us with open arms and hearts.
And THANK YOU to all DIFF customers for continuing to help us make a DIFFerence!
DIFF Charitable Eyewear has donated approximately 10,000 units of reading glasses to SVOSH to date and is projected to donate at least another 10,000 units by the end of 2017!