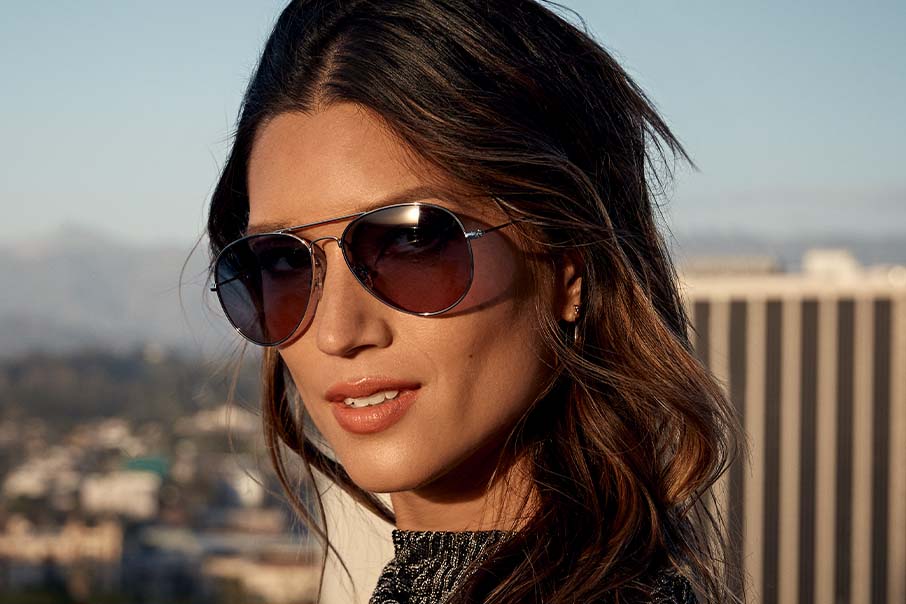 How To Find The Best Sunglasses For Your Face Shape
We all come in different shapes and sizes - face shape included. That's what makes fashion so fun! Only you know what makes you feel the most confident, the most stylish, and the most you! That's why we're treating this as a guide. Feel free to follow to see what sunglasses best compliment your face shape - or ditch the so-called "rules" and simply wear what gives you joy.
Find Your Face Shape
First off, you need to know your face shape to find out which sunglasses style will best suit that beautiful face of yours. The most common face shapes are round, oval, square, diamond, and heart. Most of these are self-explanatory. But a diamond face shape is when your forehead and chin are more narrow than the middle width of your face. A heart-shaped face is when your forehead is the widest part of your face and then tapers down into your chin.
The Golden Rule

One simple rule to follow when finding the best sunglasses for your face shape is to choose sunglasses that are the opposite shape of your face. This contrast is what will best compliment you! For example, if you have a sharp and angular face, you'll want to choose a softer and more rounded pair of sunglasses. The same goes for the total opposite. If your face shape is round, you're better suited for more angular sunglasses like rectangular or square frames.
The Best Sunglasses For Your Face Shape

So, here it is! Find your perfect sunglasses match or choose whatever style speaks to you. Fashion is about having fun - so feel free to explore styles even if they aren't from your face shape category.
Round Face
If you have a rounded and more circular face, try to counteract that softness with a pair of rectangular or square sunglasses. This will help bring more definition to your cheekbones and jawline.
Square/Rectangle Sunglasses for Round Faces:
Oval Face
For those of you with oval faces, this is the perfect chance to rock some cat-eye sunglasses or oversized shades. Picking wider sunglasses will create a better balance for more narrow faces.
Cat Eye Sunglasses for Oval Faces:
Square / Diamond Face
Try wearing round sunglasses if you have a more angular, square or diamond-shaped face. This will add some more softness and subtlety to your overall look.
Round Sunglasses for Square / Diamond Faces:
Heart Face
If you have a heart-shaped face, our aviators will suit you the best. Since aviators have a more elongated portion on the bottom, this will contrast with heart-shaped faces which are more narrow towards the jawline and chin.
Aviator Sunglasses for Heart Faces:
Small Face
For those of you who have small faces, oversized shades may take up too much space. But wearing the right pair of XS frames will create a much better balance. Explore our XS Collection which includes many of our bestselling sunglasses in smaller sizes.
XS Sunglasses for Small Faces:
Still unsure which pair of sunnies you'd like to add to your cart? Explore all of our sunglasses and find the right fit for you!