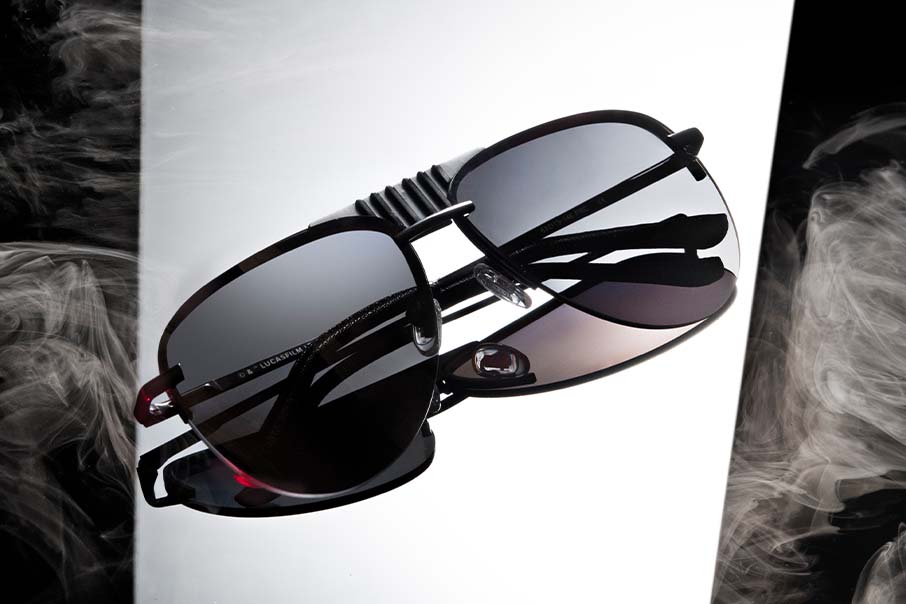 7 Star Wars™ Gifts for Diehard Fans & Casual Viewers
Whether you're an avid Star Wars™ fan and know every character in the galaxy or just recently jumped onto the Star Wars™ bandwagon, we have gifts that will delight folks across the fandom spectrum. Surprise the Star Wars™ fan in your life with these gift ideas from our Star Wars™ | DIFF collection.
Inspired by perhaps one of the greatest villains of all time, our Darth Vader™ sunglasses make the perfect gift for diehard Star Wars™ fans. These frames feature an aviator shape and eye-catching bridge that mimics Darth Vader's helmet from the films.
Our Princess Leia™ sunglasses are a great option for those who simply dabble in all things Star Wars™. These frames pay homage to the fierceness of Princess Leia™ while still standing alone as a stylish pair of shades. The fun cat-eye shape makes it one of our all-time bestsellers!
We couldn't not give a shoutout to The Mandalorian™. So we decided to emulate the sleekness and strength of The Mandalorian™ with these aviators. They've got fun little details from the show, like symbols on the nose pads and temples. These frames are another option for mega fans and lowkey fans alike!
Our Chewbacca™ sunglasses are so versatile! They're unisex and oversized, with a classic square shape. However, the pattern is unique and inspired by of course, Chewbacca™. If you look closely, you'll notice the temples have the same design as Chewbacca's bandolier!
Our C-3PO™ 2.0 sunglasses are the perfect match for those of you who are feeling a bit more adventurous. Just a glance and you can see that they were inspired by the iconic C-3PO™ who stole everyone's heart. In addition to the Galactica Gold color, these sunglasses also have a unique breath logo on the lenses and an enticing design on the temples - for all you Star Wars™ lovers!
To all of The Book of Boba Fett™ fans, rejoice! Our Boba Fett™ 2.0 aviators celebrate this character in all his glory. These sunglasses feature incredible details including a hidden breath design on the lenses, rocket-shaped temples, and green rims which represent Boba Fett's warrior armor.
Last but certainly not least, our back-in-stock Star Wars™ 2-Piece Vanity Case is just the cherry on the cake in terms of gifts. It's got a luxe finish, sturdy protection, and a view of the galaxy on top. Be sure to complete your gift with this must-have!