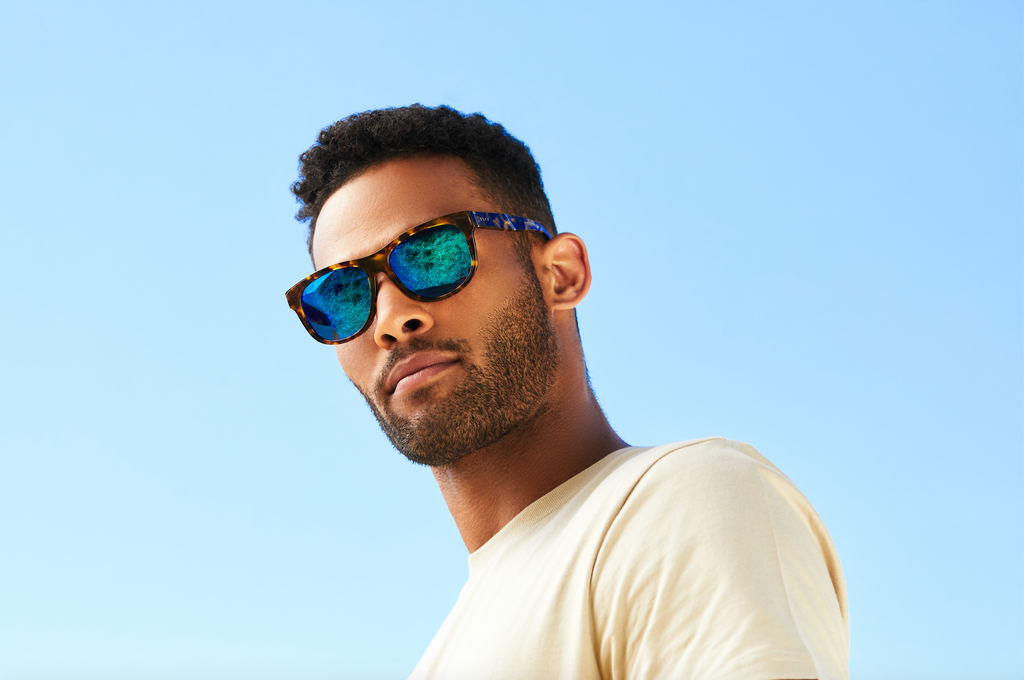 Unique Gifts for Glasses Wearers
Buying gifts can be tough, especially when your goal is to get your loved one/friend/coworker something that's both fun and practical. Luckily, if this person is a glasses wearer, there are a ton of great gifts that you can get for them that will make their lives a lot easier. Below are some easy options for the glasses wearer in your life. It doesn't even matter if they have some of these items already, as a little variety never hurt anyone.
Creative Eyeglass Holder
If you're looking to give a gift that is high in form and function, then a nice creative glasses holder would be a great place to start. These little guys can appear as little knick knacks that can really become a focal point on any desk or shelf. They come in all kinds of styles, like wooden Easter Island heads or big nosed cartoon-y men and women. There are tons of options, so finding something that fits your person's aesthetic shouldn't be too much of a challenge. You can find a nice variety of options on Amazon from anywhere between $5 and $20.
Fashionable Glasses Case
Anyone with glasses knows the importance of having a good, sturdy case for transporting their glasses when they're not wearing them. Often times, the case that comes with the glasses are plain and uninspired - we can't have that. Buying a nice printed or colored glasses case allows people to keep their glasses while also making a statement. For something customized, may we suggest having a look at some Etsy shops? You can find some nice ones for less than $20.  
Nose Pads
Some of the nose pads that come with glasses can be uncomfortable for a number of reasons. Whether they're poorly adjusted, too small, or too large, a nice set of adjustable non-slip nose pads can be a great way to pull some stress away from your glasses wearing comrade. These are available all over for less than $5.
Lens Cleaners
Dirty lenses are the bane of any glasses wearer's existence. Help them combat that by getting them some great cleaning options. Anything from microfiber cloths to full kits with spray cleaner will all be appreciated. There are even ones that repel water if you live in a place with a lot of rain (it's by Oakley and it costs $20). Try to opt for cloths that offer the practicality of easy cleaning while still trying to keep it unique. Look for ones with a tribal print pattern or little duckies on them - we all love little duckies.  
Repair Kit
Okay, so we know a repair kit might not be the cutest gift that you could give someone, but it is definitely one of the more practical ones. Besides, some people are tinkerers by nature, and by getting them something like a 4-in-1 screwdriver (purchasable from Amazon for $8.49), it gives them a chance to do something with their hands while also keeping their glasses in top shape. It also eliminates the need to go to a store for minor repairs or adjustments. Just remind them to keep it for the minor problems - if it's something big, just leave it for the professionals.
Glasses Chain
Everybody has that one friend that will lose their glasses no matter what they do with them. They sit them down and walk away from them forever - you're going to be the friend that fixes that, and they'll love you for it. You're going to get them a glasses chain. Yes, that can be very grandma, but not if you do it correctly. DIFF Eyewear has a couple of very cute and trendy options for the forgetful person in your life. They're not only good for keeping track of glasses, but it can make them a focal point around your neck when you're not wearing them. Those cute ones from DIFF Eyewear are only $20 and they come beaded or with tassels… Just saying.
Gift Card
Yeah, this way is probably the simplest way to give a gift and not worry about it sitting in the back of some closet collecting dust. It can seem impersonal or uninspired, but not if you remind the person you're giving it to that this allows them to get exactly what they're looking for without the hassle of dealing with gift receipts and potential hurt feelings. Just make sure to include a thoughtful note! Don't feel like you need to break your bank to give them an impactful gift. Something between $10 and $20 is more than enough to get them the accessory of their dreams. Check out our DIFF gift card and let your recipient's style shine through.