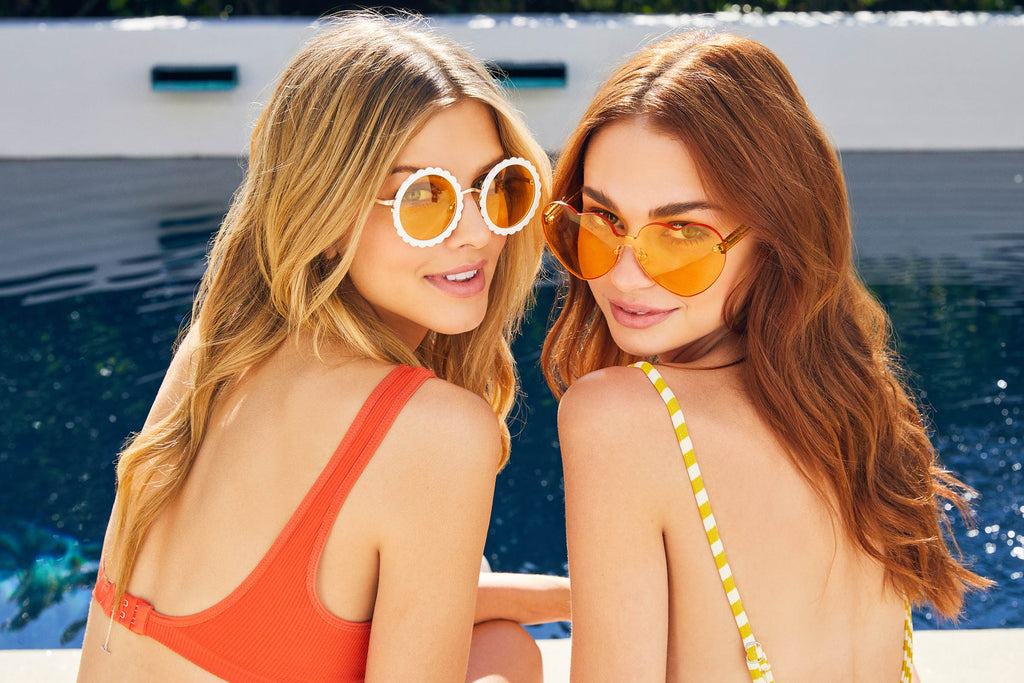 Yellow Sunglasses - This Season's Must Have
Some of your favorite sunglasses have taken on a golden hue!
See how we style this season favorite color.
A touch of yellow is the easiest way to add a little more sunshine to your day.
Check out our bestselling styles are now featuring yellow lenses and frames -
the perfect accessory to every outfit.