Iconic shades inspired by your fave Marvel Super Heroes!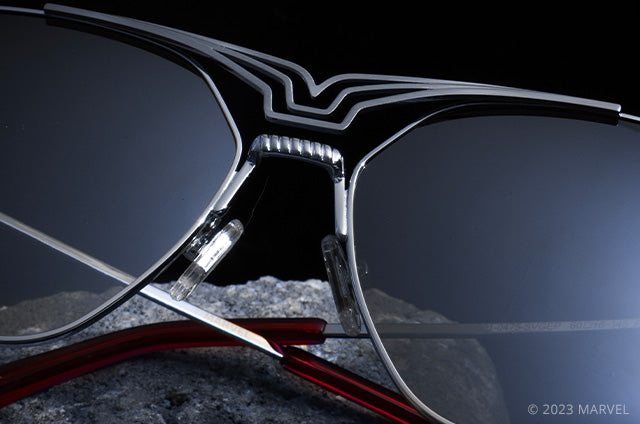 The iconic styles of Marvel's enduring Super Hero team are at DIFF! For 60 years, The Avengers including Black Widow, Iron Man, Black Panther, Captain America, Thor, and Incredible Hulk, have been inspiring generations of comics fans - and setting the tone for epic style!

From fresh, celebratory takes on classic styles like the timeless aviator to playfully strong interpretations of retro faves like the cat eye, this collection runs the gamut from classic to cool to statement pieces.

Celebrate the 60th anniversary in super style with Marvel x DIFF Beyond Earth's Mightiest, Avengers 60th Anniversary sunnies!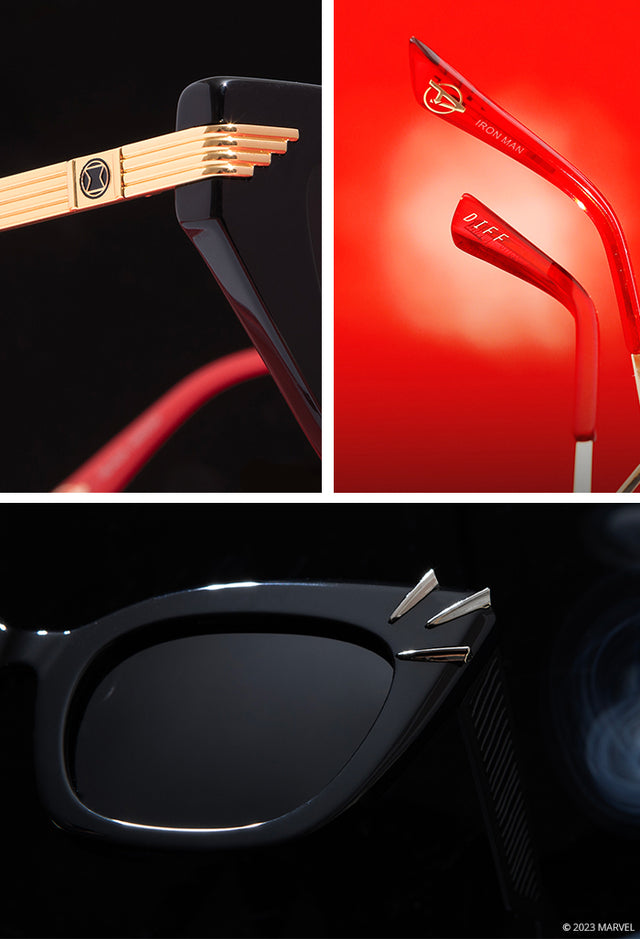 Sunglasses Details
Marvel's Captain America:

These patriotic-inspired shades pull metallic blues, silvers and reds from his suit. Retro vibes move into the modern era with a fresh take on timeless aviators.

Marvel's Thor:

Thor's epic helmet and armor inspired these sleek shades. Mjölnir's leather handle wraps and Thor's red cape add extra details to a strong, sophisticated style.

Marvel's Black Panther:

Strong yet playful, these shades are inspired by the cool, enduring energy of Black Panther. Cat claw details and hidden claw marks on the leatherette inserts on the temple elevate the style for true and casual fans alike.

Marvel's Black Widow:

An elegant retro update pays homage to Black Widow's legacy. A vintage silhouette is adorned with gold details, nodding to her iconic accessories and belt.

Marvel's Hulk:

This style is a smash! Hulk's brilliant signature green and purple tones are front and center, while the Hulk fist symbol is a fun, playful addition to these light-hearted sunnies.

Marvel's Iron Man:

A shield style that's inspired by Iron Man's iconic suit design and colors also features details taken directly from his legendary tech - including an Arc Reactor embellishment on the temples.