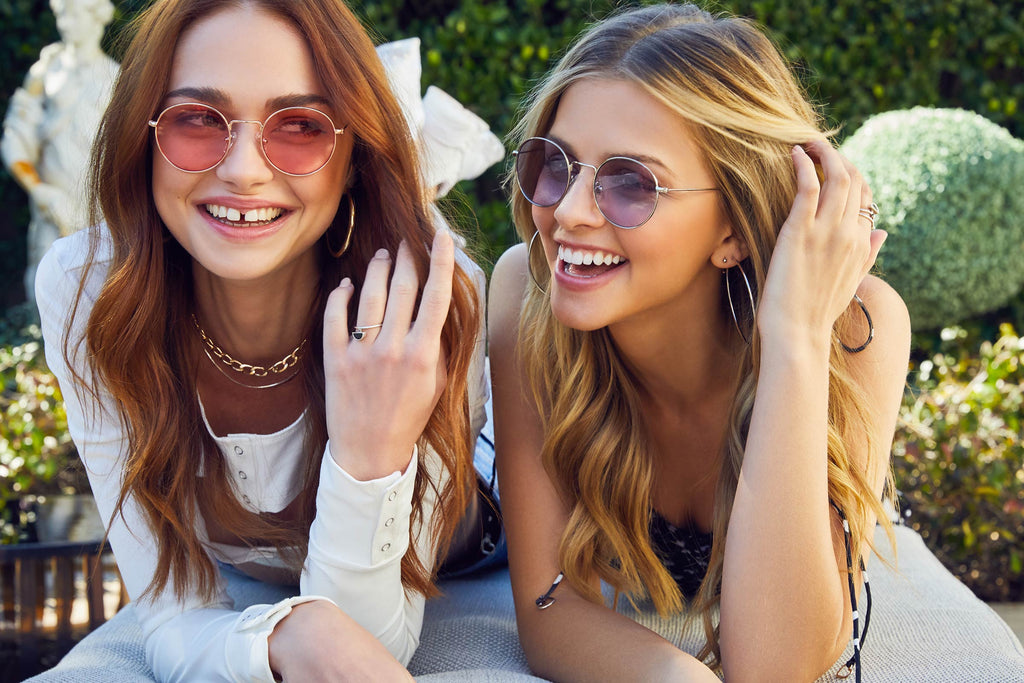 Top Hit Songs: Our Favorite Songs About Sunglasses
Songwriters are known for writing lyrics that are focused on their passions and interests. Although many songs are written about love or special relationships, there are also many hits that have been written about sunglasses. For those who enjoy wearing the accessory and allowing it to contribute to their personal style, there are a few songs to enjoy from musicians who have a deep appreciation for their shades.
"Sunglasses at Night" - Corey Hart
Perhaps one of the most notable hit songs from the '80s, "Sunglasses at Night" by Canadian singer Corey Hart is ironic because sunglasses are only meant to be worn during the day. With cryptic lyrics and an unflagging synthesizer hook, the song became an instant classic that allowed fans to sing along to its catchy chorus. The song has an interesting backstory and was created when Corey Hart had to wear sunglasses while recording in a studio that had air conditioning vents which blew cold air into his eyes. He began to wear the shades to protect his pupils and began to improvise the lyrics, which caused the hit song to be made.
The music video depicts Hart in a prison wearing sunglasses, along with various citizens and police officers, who also have their shades on in each scene.
"Future's So Bright (I Have to Wear Shades)" - Timbuk 3 
This fun and upbeat song from the '80s embraced everything that was to love about the decade, which includes sunglasses. The quirky lyrics were inspired by singer Pat MacDonald's wife when she said, "The future is looking so bright, we'll have to wear sunglasses!" It also became a popular graduation song, as it talked about taking classes in high school and entering the workforce.
"Cheap Sunglasses" - ZZ Top
ZZ Top's "Cheap Sunglasses" was released in 1980 and is one of the band's top hits, as it is relatable to most people who have ever purchased an inexpensive pair of shades. It discusses the band's appreciation for wearing sunglasses, which became one of their signature looks as they rose to fame. The song is also famous for the unique instruments that are used throughout the song. "Cheap Sunglasses" has since been covered by Kid Rock, The Sword, and The Warren Brothers.
"Past My Shades" - B.O.B. featuring Lupe Fiasco 
"Past My Shades" is a hip-hop song that was released in 2010 by B.O.B that includes many metaphors and discusses the image that B.O.B. portrays and how his sunglasses can be used as a disguise, but his eyes have nothing to hide. The lyrics are deep and invite the listener to delve into the meaning of the song, which explores what's going on in the mind of the singer and what he's willing to reveal to the world as they attempt to get into his head.